DataOS: A Paradigm Shift in Data Management
Developing Data Pipelines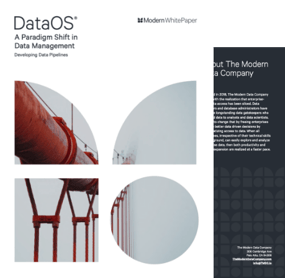 Companies are investing heavily to become data driven only to face challenges in production due to overly rigid architectures. In addition, IT departments are burdened with too many data projects and business users are unable to take control of their own insights.
In our latest white paper, we outline a better way to approach data pipelines--one that enables both technical and nontechnical users to become data-driven. Download it to find out:
Why a data operating system is a paradigm-shifting approach to data analysis.
How DataOS facilitates and enables nontechnical users to build the tools they need without significant training.
Why this approach allows data engineering teams to get the most from data.