DataOS: A Paradigm Shift in Data Management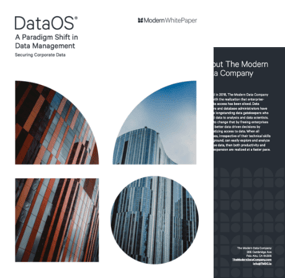 Data needs are changing in a transformative way, leaving some companies struggling with reconciling complex data needs. This increased complexity can lead to security loopholes, and some companies have reacted by locking data down so completely that it's impossible to make timely decisions.
In our latest white paper, we discuss the challenges companies face security data while balancing making it available for insights. Read it to learn:
Why data-driven decision-making requires a new approach to governance
How a data operating system gives companies more control while helping remove silos
What a paradigm-shifting data management approach can do for corporate data.