The Evolution of Data/Data 3.0
Real-time Data Orchestration Within a Single Platform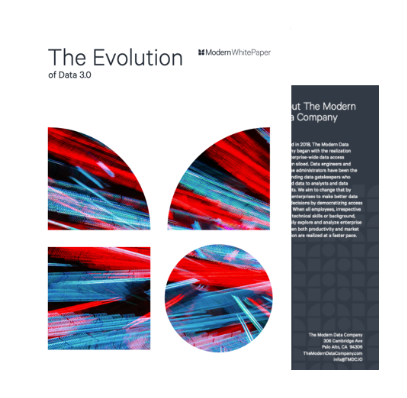 Over the past decade, traditional data management and data analytics have undergone major transformations. In this white paper, we will walk through:
The evolution of data and data management techniques,

Data 1.0 to today's Data 2.0—the transition of ETL (extract, transform, load) based data warehouses to ELT (extract, load, transform) based cloud native data platforms, and

Why organizations need to look toward Data 3.0 to address data needs that are beyond analytics.
Come and learn about this data evolution, how it has changed the way companies need to treat data, and how The Modern Data Company answers the call for Data 3.0 needs.